Sale Page: https://info.growthinstitute.com/master-business-course/culture-renovation
PROOF DOWNLOAD
Kevin Oakes – Culture Renovation® Master Business Course (Self-Paced)
Attract and retain the best people, gain a solid competitive edge, and grow your bottom line, all from purposefully focusing on your people and your culture.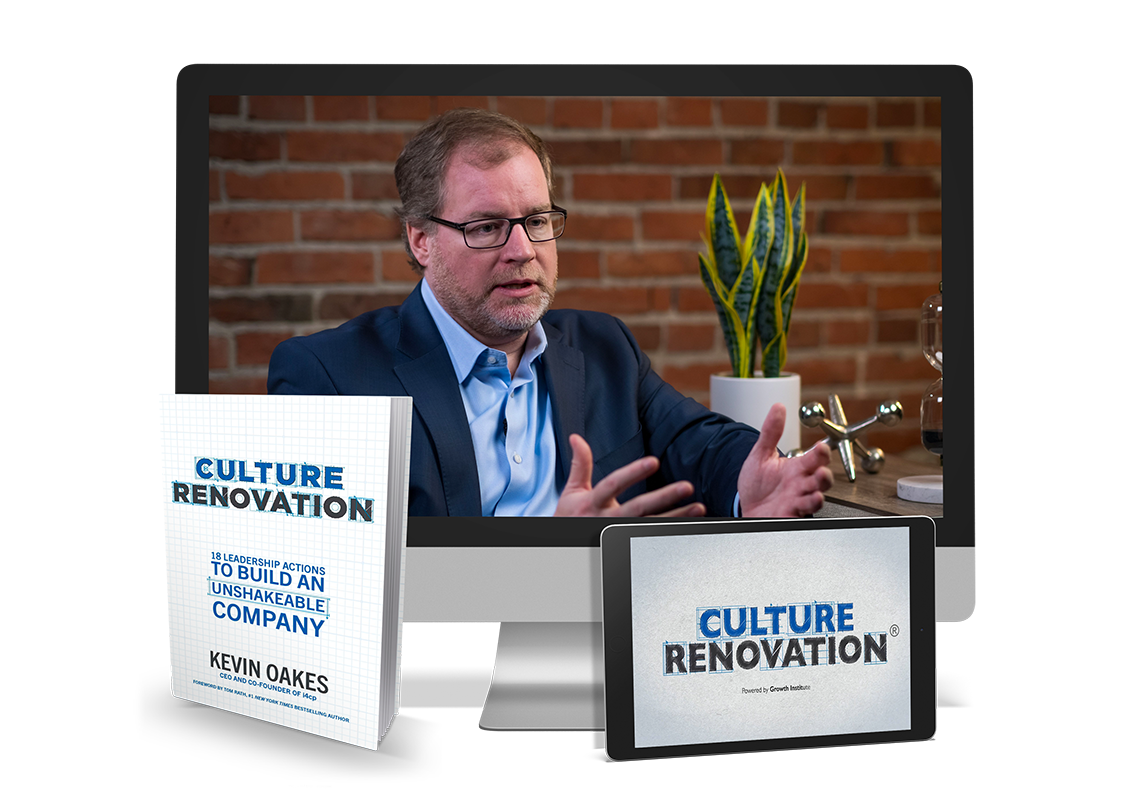 Meet Kevin Oakes: Your CULTURE RENOVATION Authority
Kevin is a frequent international keynote speaker on using human capital strategically. He is the author of "Culture Renovation – 18 Leadership Actions To Build An Unshakeable Company," published by McGraw Hill, and co-author of "The Executive Guide to Integrated Talent Management," published by ATD Press.
Kevin is currently on the board of Performativ, a performance improvement technology company. Kevin is also on the advisory board of EdCast, a knowledge network firm, Guild Education, the nation's leader in helping employers adapt their education and learning programs to align with corporate strategy, and Sanctuary, a health and wellness startup. 
In this course, Kevin Oakes will break down each of the critical 18 steps he and his research team have identified after 25+ years in the human capital research field. 
You will learn from Kevin and his team exactly what it takes to intentionally and boldly create or reshape your workplace culture and walk away from the course with a customized action plan to help make your organization the best it can be on all levels.